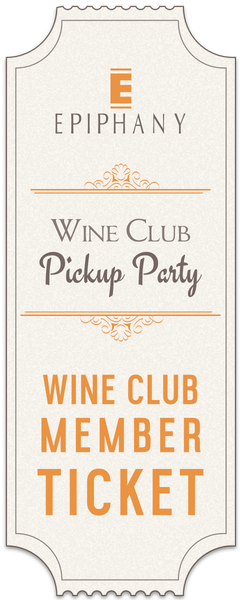 2017 Epiphany Pickup Party - Nov04
Description
Join us for a Wine Club Member Pick-up Party! Come by the Tasting Room Saturday, November 4th OR Sunday, November 5th (one day only attendance) from 10:30AM-12:30PM and enjoy a sneak peak of the new releases in your shipment! Savor wood-fired artisan pizza from our pizza oven while enjoying live music on the Epiphany grounds. Join us at the Wine Club Pick-up Party for a day of delicious food, lively entertainment and of course great wine!
This is an Epiphany Wine Club Member Only event, limited to 125 members.
Tickets are $10 per person with a maximum of two tickets per Wine Club Member.