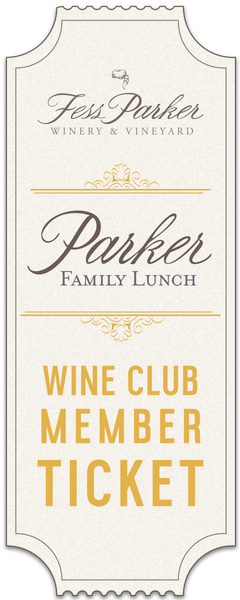 2018 Parker Family Lunch - Oct 12 - Club Member
Description
Join us for a Parker family luncheon and get caught up on what is happening in the vineyard and with our winemaking team.
Lunch includes a vine tasting and brief tour of the upper mesa of Rodney's Vineyard, a spot that Robert Parker called "an emerging grand cru vineyard site in the Santa Ynez Valley." You'll also have an opportunity to see our garden and farm that is providing produce and protein for The Bear and Star restaurant in Los Olivos. You'll have an opportunity to do some barrel tasting with the winemaking team and get a sneak peek of some of our future releases.
Then the main event, lunch, will feature a family style meal by the Parkers' restaurant, The Bear And Star. Members of the Parker family, winemaking team and tasting room consultants will be on hand to enjoy the seasonal creations paired with a wide selection of our single vineyard wines.
Limited to 20 guests per date
MENU
Menu will be made available closer to the date of the event.