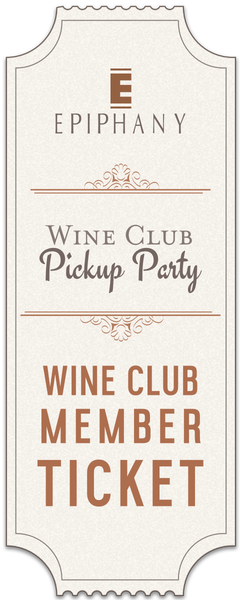 2019 Epiphany Pickup Party- Saturday, June 22nd
Saturday, June 22nd 2019
Description
Come by the Tasting Room Saturday, June 22nd from 10:30am - 12:30pm to enjoy tasty treats and a sneak peek of the new releases in your shipment. Join us at the Wine Club Pick-Up Party for live music, savory treats and of course a chance to enjoy great wine!
This is an Epiphany Wine Club Member Only event, limited to 125 members.
Tickets are $15 per person with a maximum of two tickets per Wine Club Membership. Reservations can be made with Jessica by phone at 800-841-1104 or by email at jessicamarie@fessparker.com
Note: Cancellations must be made 48 hours in advance to receive a refund.
Dress is casual.