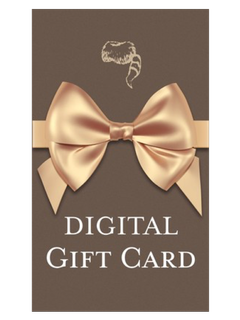 Description
Available in denominations from $25 - $250, our Digital Gift Card makes a perfect gift for the wine lover on your list!
Choose the denomination from the dropdown and then "Add to Cart". To email the digital gift card to the recipient right away, use their email address and information in the Shipping area of Checkout and be sure to add a message at checkout to be included in the email. To receive it yourself to give later, use your own email address and information.
Upon completion of the purchase, the shipping email address provided will receive an email with a special gift code applicable to any purchase here in our online store.
Please Note: Digital Gift Cards CANNOT be used to purchase Wine Club memberships. If you wish to give a Wine Club membership as a gift, instructions for how to do so are found on our Wine Club sign-up pages: