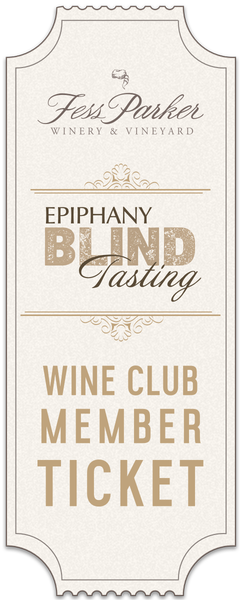 Blind Tasting - Member
Friday, February 18, 2022 - 11am-1pm
Description
Epiphany Blind Tasting - Wine Club Member ticket
Here's your chance to taste like the pros do! If you have not experienced tasting wine 'blind', you are in for a treat. Without fail, there are fun surprises and discoveries when tasting wines with biases and preconceived notions muted in this format. This is truly an unique, educational tasting experience.

We will taste through three flights of wines and heavy appetizers will be served between each flight. Head winemaker, Blair Fox, and members of the Fess Parker family will be on-hand to guide the tasting. So please join us on Friday, February 18th from 11:00AM to 1:00PM for this special event.

Limited to 20 participants. Tickets are $85 per person/ $65 for wine club.