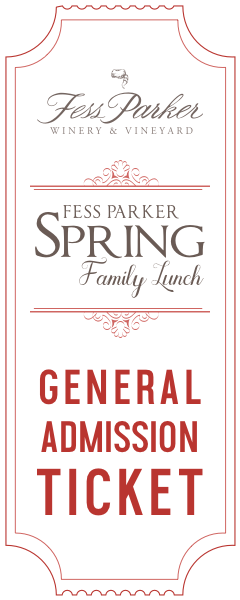 2017 Spring Family Lunch - April 21 - Gen. Admission
Description
Spring is a magical time in our valley. It's the best time to enjoy some green vistas and learn about what is happening in the vineyard.
Lunch will include a brief vineyard tour explaining the intricacies of flowering, bud break, trellis systems and more. Our winemaking team will then give you a sneak peek at future releases with an opportunity to do a little barrel tasting. Lunch, the main event, will feature a seasonal wine country/family style meal.
Members of the Parker family, winemaking team and tasting room consultants will be on hand to enjoy the seasonal creations paired with a wide selection of our single vineyard wines.